Best time to go
The best time to visit Luang Prabang is between November and January, when temperatures are mild. If you happen to visit during mid-April, you might come across the Lao New Year festivities which include the tradition of splashing water. The rainy season (May to October) isn't as intimidating as it seems, when rain mostly mean there will be afternoon showers, with plenty of sunshine in the rest of the day. If you go in October, you are likely to see the dragon boat racing held on the Nam Khan River.
Top Attractions
A UNESCO world heritage city, Luang Prabang is one of the best-loved cities on a Lao tour and definitely a must-go. Our guide here helps you catch a glimpse of some of the city's most popular attractions. If you are interested to explore Luang Prabang, please consult the tour desk at our hotel for more information.
Wat Xieng Thong
Built in 1560 by the Lao King Setthathirath and is near where the mighty Mekong meets the Nam Khan River, Wat Xieng Thong is one of the best Buddhist temples in Laos. It was a royal temple where the coronation of Lao Kings and significant festivities took place. It boasts an elaborate tree of life mosaic, carved walls, rare Buddhist deities and a 12-metre high funeral carriage.
---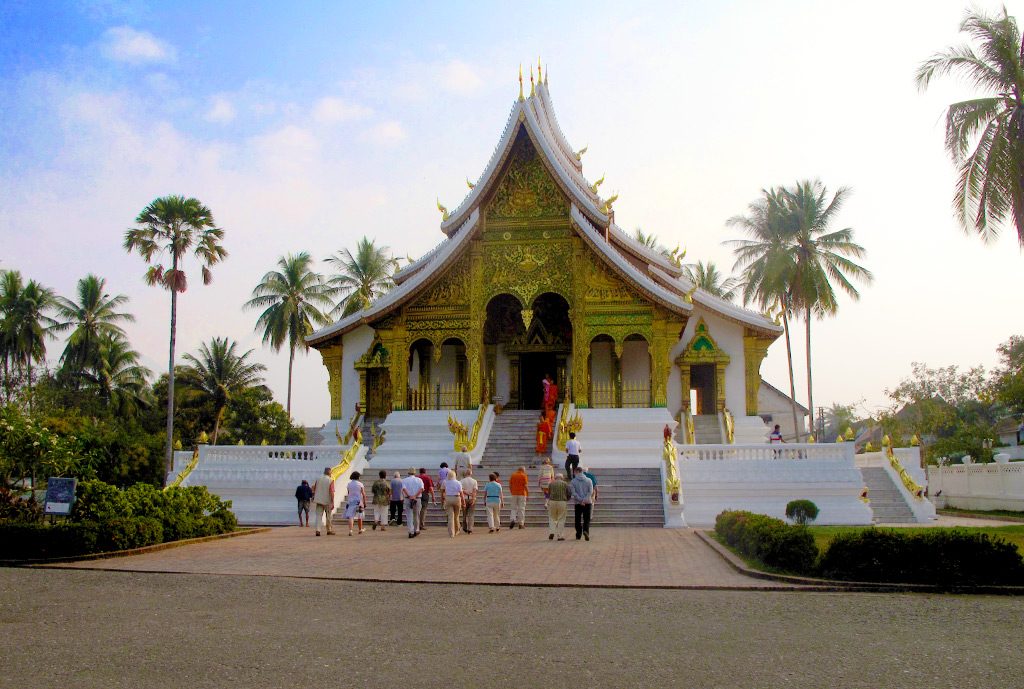 Royal Palace Museum
Sitting in a well-tended garden just off one of Luang Prabang's boulevards is the fascinating Royal Palace Museum. Built in 1904, with a perfect mix of traditional Lao and French beaux-arts styles, the museum used to be a royal residence until 1975, when the Monarchy was overthrown. Home to an impressive collection of Buddhist art and royal artifacts, the museum is well worth a stop for lovers of Lao history and culture.
---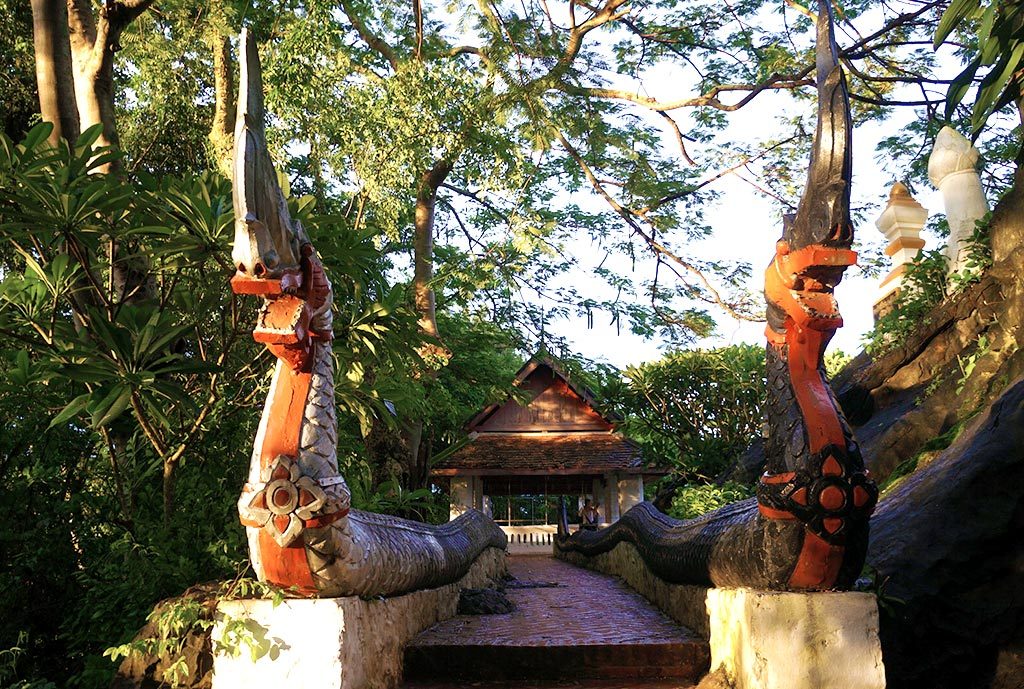 Mount Phusi
Rise early, climb 329 steps to the summit of Mount Phusi, and enjoy the beautiful sunrise. You will also be rewarded with a panoramic view of this World Heritage City and marvel at a 24m gilded stupa called That Chomsi. If you miss the sunrise, a must-see is the stunning sunset over Luang Prabang and the Mekong in the late afternoon.
---
Kuang Si Waterfall
Kuang Si is a multi-tiered waterfall, located 30 kilometers south of Luang Prabang. It contains breathtaking cascades tumbling over limestone formations into cool, swimmable turquoise pools. There are trails allowing you to go up to the top where you see streams feeding into the cascades. The Kuang Si Waterfall can be reached by a tuk-tuk, a hired motorcycle or a boat ride.
UXO Laos Information Centre
Located behind the Chao Anouvoung Monument, UXO Laos Information Centre is an important part of the UXO National Unexploded Ordnance Programme (UXO Lao). A visit here helps you understand the devastation Laos were inflicted during the Second Indochina War, and how almost half a century later, death or injury from unexploded ordnance (UXO) remains an everyday reality in some part of the country.
Old Quarter Luang Prabang
Perched in the north of Mount Phusi, Old Quarter Luang Prabang is a well-known tourist hub offering a gateway to a number of the city's temples including Wat Xieng Thong, Wat Sensoukharam and many other tourist attractions. A stroll around this quiet and quaint quarter feels like a step back in time.
---
Handicraft Night Market
There are many famous night markets in Southeast Asia, but the handicraft night market in Luang Prabang is the most appealing one. Every evening the streets of Luang Prabang turn into a shopping paradise. Low-lit, quiet and without any hard selling, this enticing market is filled with numerous vendors hawking everything from silk scarves to wall hangings, blankets, T-shirts, clothing, shoes, paper, silver, bags, ceramics, bamboo lamps and more.
Pak Ou Caves
Twenty-five kilometers north of Luang Prabang, Pak Ou Caves sit above the Mekong River. Embedded into the limestone cliff, these caves are crammed with hundreds of Buddha images, each taking various positions. The well-lit lower cave has a few signs explaining the significance of statues. The upper cave requires a five-minute climb up steep steps and a torch to see anything.
Want to explore the rest essential of Laos? Customize a trip now.